Bob Woodward: America's most famous investigative reporter
By Vincent LaGuardia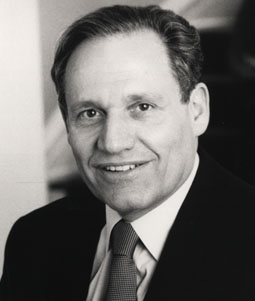 Considered to be one of the most influential and important investigative journalist of all-time, Bob Woodward spent a lifetime dedicated to the reporting of hard news. Woodward is most famously known for his involvement in the Watergate Scandal, the scandal that eventually brought down former United States President Richard Nixon. Along with fellow investigative reporter Carl Bernstein, the two Washington Post reporters gained valuable information from a source called "deepthroat" that supported the facts that Nixon had over abused his power and tried to cover-up the situation.
The work by Woodward and Bernstein is perhaps the most famous example of investigative reporting in United States history. The Washington Post was awarded the Pulitzer Prize in 1973 due in large part to Woodward and Bernstein's exposure of Nixon. The fame Woodward received from the Watergate Scandal led to a flurry of national exposure, books, and accounts of the story of Nixon's resignation.
A few of Woodward's books became National Best Sellers and gained him acclamation and praise all throughout the country. All the President's Men, a novel by Woodward and Bernstein, was published in 1974 and is considered one of the most famous books dealing with the Watergate Scandal. It was also made into a popular movie in 1976 starring Dustin Hoffman and Robert Redford. Some of Woodward's more famous works include Maestro, The Commanders, and The Brethren, which all focus on a political issue or aspect.